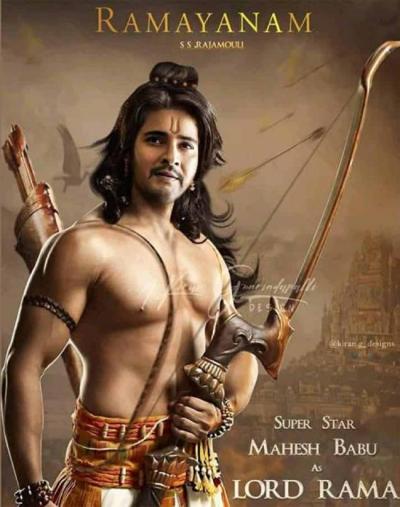 Fans are Mahesh Babu are too excited right from the moment SS Rajamouli announced that his next film will be with their star hero. They are starting to get creative and making fan-made edits on how Mahesh would fit in Rajamouli's epic films.
Rajamouli always expressed his interest in making films based on Ramayan and Mahabharata. So, fans of Mahesh Babu tried to imagine their hero as lord Rama and came up with a creative poster.
Mahesh is seen shirtless with long hair and holding the lethal bow in his hand. This poster is currently going viral on social media. We can't say that Mahesh looks great in this poster but it is definitely fun to imagine him as lord Rama.
Rajamouli claimed that he will be making a full-fledged action movie with Mahesh that will have a contemporary timeline.
So, all these posters are just for the sake of our imagination. Also, it will be a long time before Mahesh teams up Rajamouli as both of them have other commitments to finish first.