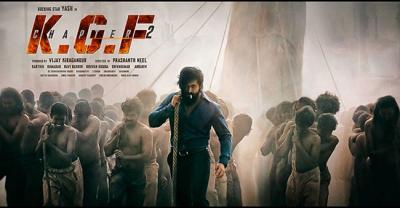 A lot of big-budget films were supposed to release this summer. Due to the unexpected turn of events, the shootings were stalled and the theatres were shut down from the past few months which created a lot of disturbance in the film world.
So, all these heavy budget flicks which were supposed to hit the screens in summer are planning to arrive in Dusshera season as per sources. But it looks like these films may miss the October holiday period too. The ongoing outbreak of the deadly virus is getting stronger every day. On top of it, there are a lot of small and medium films releasing during that time.
Films like 'Acharya'. Rajni's 'Annathe' and KGF 2' needs a lot of people to film the action episodes but due to current rules, only a limited number of people are allowed on the sets. This is making everyone to think that all these big flicks may get postponed again.
It is very important for these films to get a god release date and crowds in theatres as their entire budget cannot be earned by non-theatrical rights. This is why there is a lot of uncertainty over this star hero films.