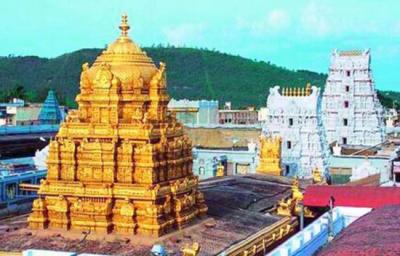 Who advised the TTD board to take up the issue of auctioning the lands given to the Lord of Tirumala? This is now being hotly debated within the ruling party these days.  What worries the party and the YSRCP supporters is the question as to why it was taken up at this time.  Was there any need for this issue, which has been kept in the cold storage since 2016, to be taken up at this juncture?
The TTD under the TDP backed board took up this issue in 2016, but had to back off after vehement opposition and alround criticism. Leading the fight in those days was none other than YV Subba Reddy, who is the TTD charman now. Video clips of he slamming the TDP government for trying to sell off these lands immediately went into circulation. Why was YV trying to do the same thing that he had staunchly opposed?  Also, YSRCP probably underestimated the Hindu backlash to this move. When there was a furore on the social media and especially the BJP in both the states attacked the government, the YSRCP woke up. It also realised that the community closer to the TDP was also planning to pressurise the BJP and the media to take up the issue.
Better sense prevailed and soon YV Subba Reddy doused the fires when he literally put a lid on the issue.  The party ensured that the TDP would not get a stick to beat it. Quick response from Jagan has ended the controversy. Now the YSRCP is looking into whose idea it was to bring this subject on the table.