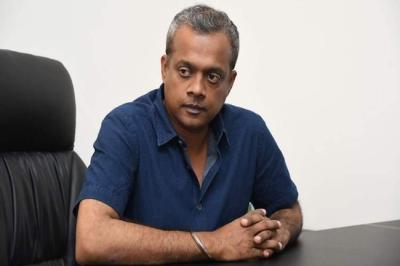 Director Gautham Menon is known for his romantic and thriller films. His films have a separate fan base and he even gives cameos in films too. He was seen playing an important role in Dulquer Salman's latest film and his directorial, 'Dhruva Nakshatram' with Vikram is still inside the boxes due to various reasons.
He recently shot a short film featuring Simbu and Trisha. On the other hand, this director recently explained that he made three scripts ready. Interestingly, all of them are sequels to his past super hits like 'Vinnaithaandi Varuvaya' (Ye Maya Chesave', Kamal Hassan's 'Raghavan' and Ajith's 'Yenthavaadu Gaani'. All these films were super hits both in Telugu and Tamil.
We need to see if the sequels will be bilinguals too or not. Simbu already agreed to be a part of 'Ye Maya Chesave' Tamil version. All Gautham has to do is to get Kamal and Ajith on board to take these three films on to the floors.