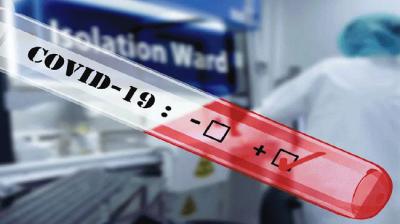 The positive cases of the dreaded virus in India are increasing rapidly as the total cases of the virus stood at 1,38,845. With this, India became the 1oth worst-affected nation in the world in terms of positive cases.
In the past 24 hours, India reported 6,977 positive cases, which is the highest surge of the cases in the country so far. India straight away reported more than 6k cases for the third consecutive day.
The details provided by the Union Health Ministry states that, so far 57, 720 patients managed to recover for the virus, while 4,021 succumbed to the dreaded virus.
On the other hand, the toll of the active cases in the country stood at 77,103. The toll of the positive cases in Maharashtra reached 50,231 which translates to one-third of the total cases.
Tamil Nadu(16,277), Gujarat(14,056), Delhi(13,418) are the next worst-affected states in the country after Maharashtra in terms of the positive cases. These states count around 80% of the total cases.
Andhra Pradesh reported 44 fresh cases of the virus in the past 24 hours, which takes the toll of the total cases in the state to 2,671. Health officials have tested 10,240 samples for the virus in the last 24 hours.