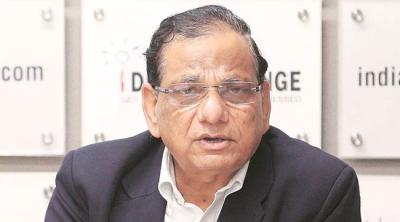 A member of the National Institution for Transforming India, the NITI Aayog Dr. Paul who backed imposing the nationwide lockout in India in the third week which was introduced in the wake of the spread of virus said his zero cases by May 16 is misrepresented.
He recently held a press meet on how the lockout in India successfully restricted the spread of the dreaded virus and without it, the situation might have turned even ugly.
Talking about the total number of cases, the NITI Aayog member said that only a few states in the country reported the most number of positive cases of the virus and they are the hotspots of the virus.
He went on to say only ten cities in the country maintain as much as 70 percent of the total cases and added that only 10 cities in India reported 90% of the positive cases of the fatal virus and the remaining 10% of cases are from various parts of the country. '
In the press briefing, Dr. Pual said that Prime Minister Narendra Modi led Centre has imposed the lockout in India at the right time when the rate of the spread of the virus is getting increased rapidly.