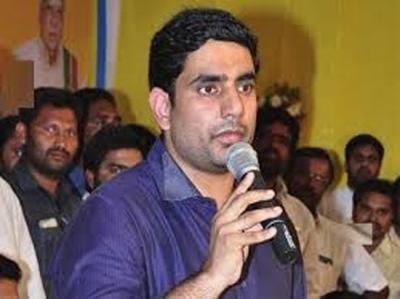 Despite their best efforts to create an impression that the TDP is regaining its lost popularity, things don't seem to going the TDP way. The people still do not seem to have forgotten their acts of omission and commission and are still not in a mood to forget and forgive.
This became event recently through two tweets sent by none other than Nara Lokesh himself. The first tweet was to greet Junior NTR on his birthday recently. The tweet was warmly received. It was retweeted by over 9000 persons and was liked by over 16000 persons. By any standards, it was a hugely successful tweet.  A satisfied Nara Lokesh tweeted birthday wishes to his dad and former CM Chandrababu Naidu. He expected a similar reception from the Twitterati. But, lo and behold, Only 1635 persons retweeted it and just about 6000 persons liked it. This is almost one third of the reception that NTR tweet got.
This clearly shows that while there are high approval ratings for NTR, the twitterati, who are mainly young and net-savvy, have still not forgotten and forgiven Chandrababu Naidu. What is more irksome is the fact that NTR and Nara family do not have best of relations. In fact, NTR and his fans have a strong reason to believe that Chandrababu Naidu was responsible for several of his films ending up as flops.