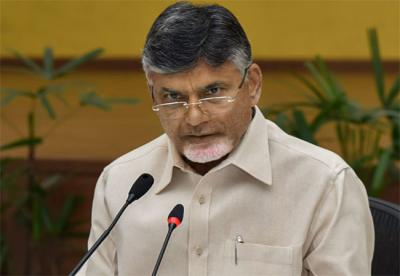 Former Andhra Pradesh Chief Minister and opposition Leader Chandrababu Naidu is all set to go to Amaravati on Monday. He went to Hyderabad shortly before the lockdown was announced and was stuck in Hyderabad for last couple of months.
 Now, as the conditions are favourable and relaxation of lockdown rules has come into effect, Chandrababu Naidu was willing to shift his base to Amaravati. In this backdrop, he has written to Telangana and Andhra Pradesh DGP for permission on Saturday. Telangana government has granted permission immediately while permission from the Andhra Pradesh government is yet to be decided.
According to a letter written by Chandrababu for permission, he will fly to Visakhapatnam on Monday morning and meet LG Polymers victims. He then leaves to his residence in Undavalli. Chandrababu in his letter to AP DGP asked him to give permission to this extent.
 In the meantime, he want to visit LG Polymers and sought permission from central government. However, he was not allowed then. It is said in the past that Chandrababu Naidu would be sent to Quarantine for 14 days if he comes to Andhra Pradesh. Will Chandrababu now get permission from the Andhra Pradesh government in this context or not has to be seen.