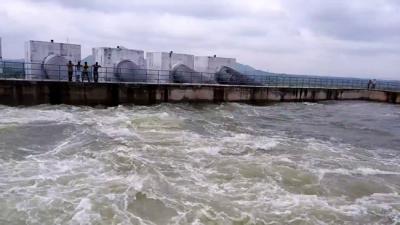 Pothireddypadu project which resulted in disputes between the Telugu states on the water sharing ended on a happy note with the TS government decided to release 2 TMCs of water to the Ettipotala project.
Both Telangana and Andhra governments moved the Krishna Tribunal board on the water-sharing with AP decided to use 2 TMCs of water while TS opined that the fellow Telugu state has used its share of water.
The authorities of the Andhra state who attended the meeting at the Krishna Tribunal board asked the board on what parameters they can measure the water share used by the state and how the floodwaters can be included in the share of the waters used by Andhra.
Following this, the TS authorities reportedly agreed to release 2 TMCs of water for the project which is an appreciable move by both the Telugu States. We should appreciate the efforts of the AP officials for getting their share of water.