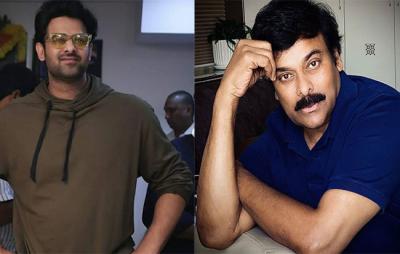 Due to the sudden outbreak, the schedules and plans of film shootings and releases are left in dilemma. No one is sure that when these shootings will be wrapped and lined for hitting the theatres.
The latest talk in the film circles is that most awaited films, #Prabhas20 and Chiranjeevi's Acharya may not be released for Sankranthi 2021.
As of Acharya film has completed 40% of shooting, the rest will be covered once the lockdown is lifted. The main problem for the delay of Acharya is that Ram Charan is essaying a crucial role in the film. So, the director needs to get the dates of Charan to finish the shoot. Also, it takes at least one month to complete the post production formalities. In this case, Acharya hitting the theatres in January may not be possible.
The next anticipated film is #Prabhas20 which is directed by Radha Krishna. This film completed the major schedules before the lockdown, and some minor schedules are left to be completed. But the VFX works are the prime reason to get it delayed. To complete the VFX works, the movie unit needs more time. So, it leaves no hope for fans on a January release. This is definitely disappointing news for the fans who have been waiting to witness these big budget films on the silver screen.