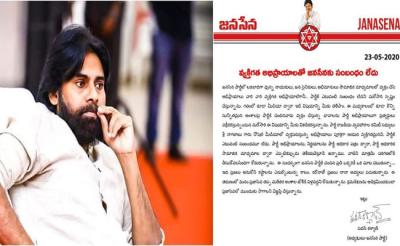 Mega Brother, Film producer Nagababu's recent tweets created a sensation and some Janasena sympathizers are also not happy with Nagababu making such tweets that bring a bad name to the party.
Nagababu who termed Nadhuram Godse who shot dead Mahatma Gandhi as a true patriotic in his recent Tweet expressed his thought of seeing great personalities on Indian currencies rather than printing only Gandhi's images.
Finally, Nagababu's brother Pawan Kalyan responded to the tweets and said those tweets are his personal and the Janasena party don't have any connection with them.
The Actor turned politician went on to say Janasena doesn't have any connection with the posts made on social media by Janasena leaders and party activists and issued an official statement in this regard.