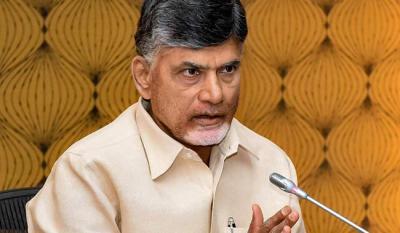 TDP boss's decision to hold the party's Mahanadu via zoom has brought great relief to the party cadres in both Andhra Pradesh and Telangana. They feel that a zoom conference would mean that there is no need to spend huge sums mobilizing people for the public meeting and making arrangements for the gathering.
Now, this would be a purely internal affair with three hours of speeches on both the days. The media will cover them and that would satisfy Chandrababu Naidu. But for the second and third level workers, a real Maha Nadu means a huge hole in the pocket. With the party down in the dumps and out of power, there is no way the leaders can pool up funds. Secondly, many of the money bags of the party like Sujana Chowdary, CM Ramesh and Nama Nageshwara Rao are out of the party these days. So, Chandrababu and his men can circumvent the problem of funds by going in for zoom conference.
Even otherwise, the party does not seem to have any issue to fight the YSRCP government. The only issue it had was the Amaravati issue. Now that this is in the backburner due to the pandemic, the TDP now has no issue to fight against YS Jagan and his government.