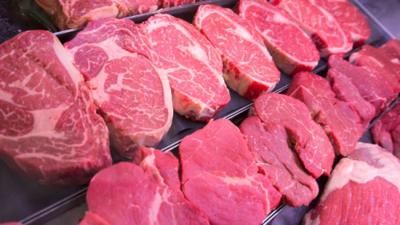 This normally was to be the busiest season for the businessmen in Hyderabad. Ramzaan time is supposed to be a bustling time with people making purchases well past the midnight. Charminar region would be bustling with activity even at 2 AM. But, the business took a beating this time due to the pandemic fears.
With a large number of positive cases being reported from the Old City, there is a complete shutdown everywhere. Even after the clothes shops and  meat shops opened, there is no rush at all.  There are no footfalls at the business outlets. Even meat shops are seeing no customers. Many are opting for vegetarian fare amid fears of infections through non-vegetarian foods. Even the road traffic is less than 40 per cent of the rush on normal days.
If sources are to be believed, the Muslim community will be celebrating Ramzaan, their most important festival, at their homes. There would be no gatherings at the mosques in the city. The biggest upset this year would be the haleem and dry fruits industry. The haleem sector suffered huge losses due to the shutdown.