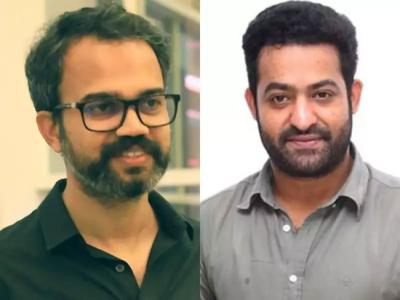 By this time, we all know that NTR is keen to join hands with KGF director Prashanth Neel. There is no official announcement made on this yet, but the director and Mythri Movie Makers have split beans over this project.
Now, the question is who approached whom first to get this combo on track. Some say that Prashanth himself wanted to join with NTR and some say NTR is first to bring up this project.
However, one of the MMM's owners Naveen has revealed that NTR is the first who asked the production house to contact Prashanth for his next film. As per NTR's proposal, the makers asked Prashanth and he too gave a nod happily.
He said that NTR is impressed with Prashanth's work in KGF and this made him look out for him.
With zero expectations, KGF starring Yash has been the talk of the town. If the duo like NTR and Prashanth comes up with the right script, then it would be a great film that India cinema look up to.