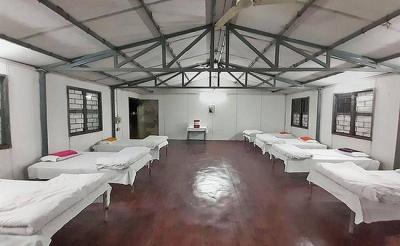 The Telangana government which is taking good safery measures to stop the situation from turning out at as worse by setting up a 1500 bedded hospital in Hyderabad has decided to releases 25,000 people who were in self-quarantine.
Going into detail, it has been widely reported that 25,000 foreigners who were in self-isolation after testing positive will be released. Going by the guidelines issued by the Centre to keep them in self-isolation for two weeks they were kept in these centers.
Even though the two weeks time ends on the 7th of this month, they were asked to self-quarantine for two more days as an extra measure to fight the pandemic.
Along with the positive cases, people who have come in contact with them will also be rereleased who were also kept in the quarantine centers. The good news is that they did not test positive after testing.
This will surely gain a good name to the CM KCR who has dealt the tense situation with utmost proficiency and stood very strong in battling the deadly virus.
Talking about the positive cases in Telangana it has reached 453 while 11 deaths were reported.45 people were discharged in the state so far.