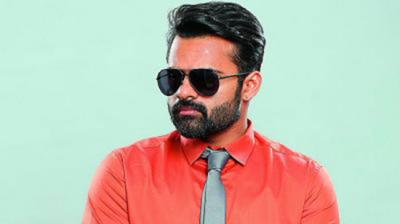 There is no secret in the fact that Megastar Chiranjeevi laid the path to all the heroes that came from his family and all the younger lot agrees to it. That is why they use Chiranjeevi's references in the form of songs, dialogues or mannerisms in one way or the other. Every hero from the Mega family used Chiru's references and Sai Dharam Tej even remixed four super hit songs of Chiru in his movies.
He remixed 'Golimaar' song in 'Rey', 'Guvva Gorinkatho' song in 'Subramanyam For Sale', 'Andam Indolam' song in 'Supreme' and 'Chamak Chamak Cham' song in 'Intelligent'. While he did justice for two songs, the other two were spoiled and Mega fans were quite furious over the young hero spoiling Megastar's songs. So, Sai Tej came to the decision of not remixing any of Chiru's songs in the future as per sources. We need to see if he stays with his decision or not.
After a blockbuster like 'Prathi Roju Pandage', Sai is working on 'Solo Lifey So Better' which was supposed to release on May 1st. We need to see when it gets released. Apart from that, he started a movie with acclaimed director Deva Katta.