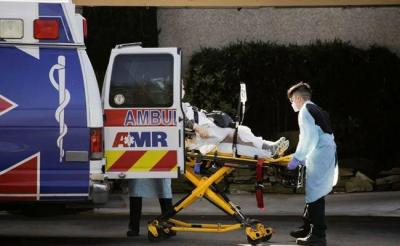 The US which is reported more and more positive cases of the dreaded COVID-19 cases has also reported 14,000 deaths in the nation so far. What's even more disturbing is that 2,000 deaths were reported on Wednesday itself.
This has resulted in Indians residing in the US facing problems with lockdown being implemented with strict rules.
It has been widely reported 11 Indians died in US de to the virus. While 10 of them live in New York, one person is lives in New Jersey. Coincidentally both the cities are the worst-hit cities of the virus.
Apart from them, 16 Indians were in self-isolation fearing the virus. While eight of them were in New York, three people were in New Jersey. Out of them, four were women.
Indian Embassy and local officers have been helping the Indians thereby proving them food items and giving medical assistance. As the lockdown is applicable last rites of them were also taken care of by the officials without allowing the family members.