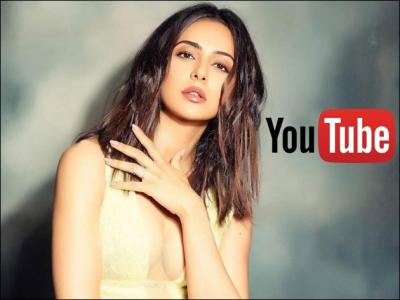 Rakul Preet stays active on the social media often. This sultry actress shares all film-related and personal information to fans using the social media.
With the ongoing outbreak, she have a lot of time on hand, so, she thought of launching a new youtube channel which will have all things like, fitness, lifestyle, and more importantly food. This beauty is going to take the cooking classes through her youtube channel from now on.
Rakul wants to donate the money to the Prime Minister's office which comes through this youtube channel. This a great initiative by Rakul to entertain the people as well as contribute to the government relief fund.
What Rakul said on Instagram is, "A lot of time on hand so I thought of launching my YouTube channel which will have all things fun !! The revenue generated will go to @pmoindia fund! Let's spread joy and happiness in whatever way we can. Subscribe now to make a difference !!anddddd because it's world health day we kickstart with...," Rakul said.