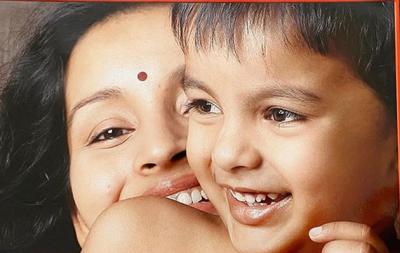 Power Star Pawan Kalyan's only son Akira Nandan celebrates his 16th birthday today. His mother Renu Desai shared wishes on her Instagram page that she will be back of him always.
https://www.instagram.com/p/B-tmuUsBoq-/?utm_source=ig_web_copy_link
 Later on Megastar Chiranjeevi wished the little nephew to have a powerful birthday. Ram Charan wished his brother to be as he is always.
https://www.instagram.com/p/B-tVkW4Da_J/?utm_source=ig_web_copy_link
Akira Nandan surpassed his Power Star Dad in height and he is now 6.4, the tallest in the Mega Family. Everyone in the family and mostly fans want to see Akira follow the footsteps of his Dad Power Star Pawan Kalyan and continue his legacy.
https://www.instagram.com/p/B-tzBkHDgcg/?utm_source=ig_web_copy_link
Renu Desai earlier revealed that Akira hates being called Jr. Power Star and he wishes to be a Writer than an actor. Let's see what he becomes as a mother I will always support him blushes the beautiful mother.
Akira has already debuted in Marathi movie 'Ishq Wala Love' as a child actor. As the wishes pour in on the star kid's birthday hope he makes the mega family proud!