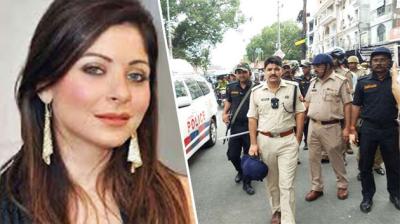 Singer Kanika Kapoor is finally discharged from the hospital. she will now has to under go quarantine for 14 days In her home. Now the UP Police are going to interrogate her after the quarantine time. Three cases were filed against this singer as of now.
In the wake of Corona outbreak, Police have filed a case against the singer Kanika Kapoor. The singer who tested positive is said to hide her travel history before the Govt. Officials who came for an enquiry. She later on participated in a programme at a club with 100 others. Social Media went berserk at the attitude of this singer and many claimed her a criminal and asked Govt. of India to take strict action on her.
It is evident that the Singer under went treatment for COVID-19 in Lucknow Hospital. Police have filed a case against her citing her negligence and spreading the pandemic. The case was filed under IPC section 269 which tells that anyone tries to spread life harming diseases will be punishable for the offence with 6 months of imprisonment or fine and sometimes both based on the severity.
It is evident that Government of India is very strict on curbing the pandemic before it becomes more severe across the country.