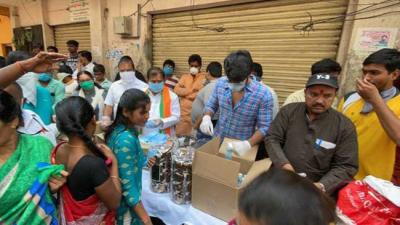 Young hero Sandeep Kishan's career might not be going as smoothly as he would have thought but he always gives a helping hand to the people when it is needed the most.
At a time when people are not daring to go out of their houses, Sandeep Kishan decided to come out of his residence and distributed food to poor people. Along with that he even gave free masks to them in order to protect themselves. This way, he proved his big and generous heart by helping out the poor in the time of crisis.
Most of Tollywood heroes donated to the government relief funds and others helped the poor themselves. It is good to see our heroes coming forward and proving that their heroics are not just limited onscreen.