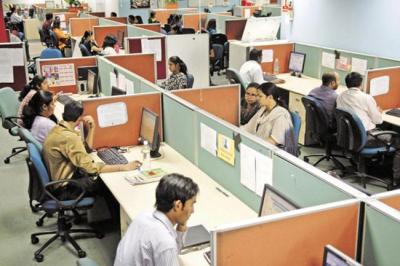 Following the 21-day nationwide lockdown announced by Prime Minister Narendra Modi in the wake of the spread of the novel coronavirus has resulted in many industries going through the tough times and incurring huge losses.
Employees are the main people who have to go through the wrath of this as many people have lost their jobs as most of them are supposed to go on the field and render their services. As a result, many companies have laid off their employees with no option left.
If the media reports are to be believed many companies have asked the employees to leave the companies as they were unable to pay salaries from with no income is generated with the current scenario.
The situation might turn even scarier for the IT industry as there will be no new projects coming and the people who were working in some projects will have to see a cut in their pay scale.
If the predictions of the experts appear to be true around one and a half lakh to two lakh employees were expected to lose their jobs with the lockdown and it will take around six months for the IT sector to get back to the normal position as per the experts.