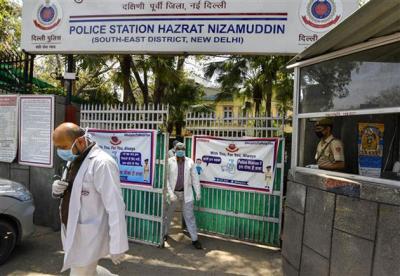 Why did the police look the other way even as radical Tabligh-i-Jamaat gathered hordes of people from all over the country and beyond? This one question is baffling the intelligence officials and those investigating how its recent meet spread Corona virus in the country.
Sources say that Tabligh used to be very pally with the police and its headquarters Markaz in Nizamuddin area was a shelter for the police personnel, who work all through the day under the hot sun. The noon meals were regularly provided to the police by the Tabligh people. As a result, the police personnel on duty had a soft corner for the Tabligh. Thus, they used to look the other way when there were complaints of Tabligh people blocking the roads or even holding huge conferences at the Markaz.
It is because of this soft corner that the police did not take notice of the huge gathering at a time when there were lot of restrictions on public gatherings. Now, the police are being questioned by the authorities for overlooking this gathering, which has become a major health hazard in times of Corona.