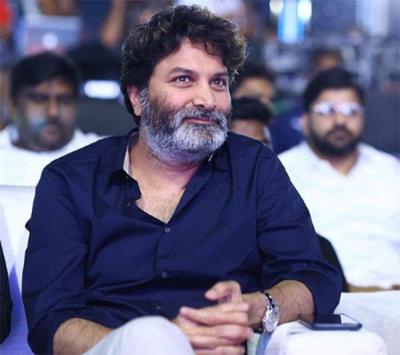 Director Trivikram doesn't need introduction as his films speak and the most his dialogues. The Director who is enjoying the success of his latest film 'Ala Vaikunta Puram Lo' is planning it big for his next films say the news sources.
If the news sources are to be believed Guruji gave nod to a big plan. The plan is to introduce the son of an Industrialist and that Business Man is in no where bending down at the budget. He is all set to splurge a mammoth Rs 170 Crores on this project just for his son. The big figure has interestingly tempted Trivikram who gave an initial nod for this film with a condition. The condition is, Trivikram will direct this film if the project after Jr NTR#30 doesn't figure out well with a star hero.
It is said that the Business Man has agreed upon and is trying hard for Guruji to give a best launch for his son and his acting dreams. If at all the film goes as per plan Trivikram would pocket a record making Rs 35 Crores for just this film.
Earlier there were reports that Trivikram is not a man for money and he did turn down an offer from Nagarjuna to introduce his younger son Akhil but now the magic figure and freedom given by the Business Man is said to tempt Guruji! Let's wait and see if this news is going to happen as it is created.