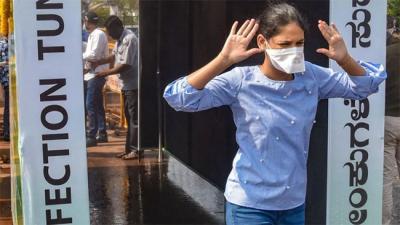 Despite the government taking all the safety measures to fight the dreaded COVID-19 the positive cases are increasing which is quite scary. Even the 21-day nationwide lockdown couldn't stop the growth of positive cases in the county.
Adding much fear and concerns, AIIMS Director Dr. Randeep Guleria said that in some parts of India the novel coronavirus has entered stage 3 which is cited as the phase of community transmission.
He said that though community transmission has been seen in some parts, India is still between Stage 2 (local transmission) and Stage 3.
Talking about the new phase, he said that the situation in India has reached a worrying stage as the positive cases were increased sharply in some places like Mumbai.
Speaking at an event, he said that the rapid growth of the cases should be attributed to the Tablighi Jammat event in the Nizamuddin area of Delhi which resulted in a larger outburst. He went on to say that the main important thing in this current scenario is to trace out the attendees of the congregation along with the people who have come in contact with them.