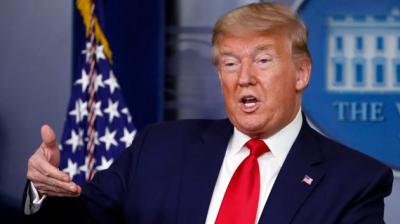 The country that offered doles to the whole world and imposed conditionality after conditionality on poor countries, is now coming with a begging bowl. Yes... the mighty US is now begging India for hydroxychloroquine, the chemical which is helping contain the spread of Corona virus.
The Hydrxychloroquine is in short suplly in the US and India has sufficient quantities of the same. India has actually banned the export of the medicine after it realised that India too could be in the eye of the Corona storm. America now wants India to release the medicine for use in its country. For this, US president Donald Trump has personally spoken to Prime Minister Narendra Modi. As of now, the Americal government is releasing the medicines only to those who are Corona positive. Studies in the US have shown that a combination of hydroxychloroquine and amythromycin has reduced the Corona virus among the patients.  
According to the White House Corona virus Task Force has said that over 3.11 lakh US citizens have been recognised as Corona positive. There has been an increase of 34,196 on Saturday over Friday. This is the largest increase in a single day. The total number of deaths is pegged at 8452.