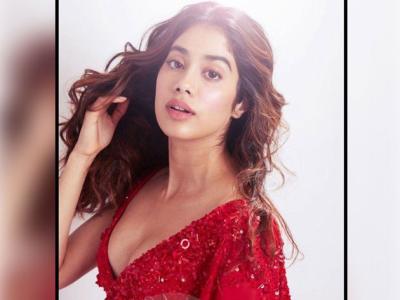 Janhvi Kapoor, most trendy heroine in the Bollywood is always in the spotlight with her glamour. Many Telugu filmmakers have desperately tried to wrap Janhvi in their films. But this beauty doll haven't showed much interest to their offer.
Recently a popular producer has approached Janhvi for a film in Telugu. For this, he offered a huge remuneration to her. But Janhvi said to him directly that she has no interest to act in Telugu.
As per the news from the sources, the reasons what Janhvi said to the producer to refuse his offer are, there will be huge domination of Heroes and directors on the Heroine of the film. There is no such importance is given to the Heroine character. She is just showcased as a side character in the film. With this response from Janhvi Kapoor, the producer got shocked.
In a matter of fact, Telugu heroines has good importance in the story. Most of the actress are taking huge remuneration as huge as a hero takes. Even after knowing all these, Janhvi Kapoor refused to act in Telugu. With this, we can understand that this B-town beauty is no more interested in the Tollywood.