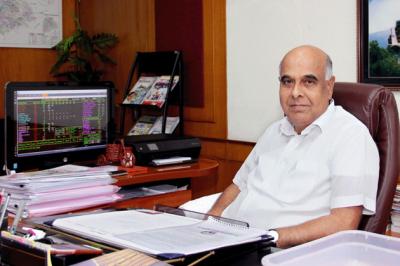 Prime Minister Narendra Modi in his video message has addressed the nation and urged the countrymen to switch off the lights and fans for 9 minutes on the 5th of April to fight Coronavirus.
"On the 5th of April, on Sunday, I want 9 minutes from all you, at 9 pm. Listen carefully, on the 5th of April, at 9 pm, turn off all the lights in your homes, stand at your doors or in your balconies, and light candles or diyas, torches or mobile flashlights for 9 minutes," Narendra Modi said.
Following this many speculations and rumors erupted that by doing so electricity grid will be collapsed with the drop in electricity usage across the nation at once which might be a huge problem.  
Now Telangana Transco and Genco CMD Prabhakar Rao responded to it and said that by switching off the lights, there will be no effect on the Telangana Power grid and added they are well equipped by taking all the precautionary measures.
He rubbished all those rumors and said that concerned officers and engineers were directed to act as per the precautions and added that everyone should follow the measures announced by the government.