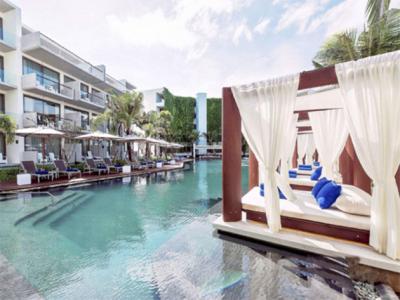 Following the 21-day nationwide lockdown announced by Prime Minister Narendra Modi in India has left many industries in deep losses like the hotel business and other hospitality services as everything is shut down in the country.
With the positive cases and deaths in India reaching an alarming level, the hotel industry giants have come forward to open their hotels so that they can be used for accomodating the medical staff who was been fighting against the pandemic.
More than 45,000 hotel rooms in the country that belong to Hotel industry giants like Indian Hotels Company (IHCL), The Lalit, Lemon Tree, Radisson Hotels, InterContinental Hotels Group (IHG) will be used for accomodating medical staff and quarantining the suspect patients.
"Going by estimates and inputs received from members in different parts of India, in total, around 45,000 rooms have been offered to the local authorities and NGOs," FHRAI vice president Gurbaxish Singh Kohli.
"The hospitality industry and its entrepreneurs have opened their doors to support the people and the central, state and local authorities to combat the Covid-19 pandemic," he added.