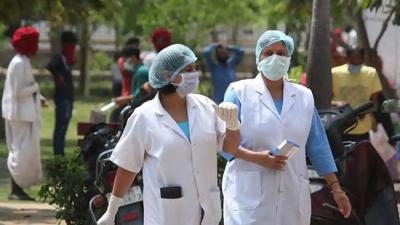 Even after taking all the essential measures, the Corona Virus is gradually spreading among the people. The Corona Virus positive cases number is very close to 3000 in India.  
Apparently, the symptoms of the COVID-19 is also seen in the medical staff who are treating the positive patients.
Recently, 108 members of the Hospital staff are quarantined for treating the two positive patients. The officials have identified the COVID-19 symptoms in them, and they are sent for the isolation. This incident happened in the Sir Gangaram Hospital in Delhi.