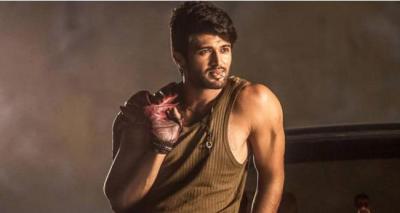 The latest sensation of Tollywood, Vijay Deverakonda is busy with Purijagannadh's 'Fighter' now. He has toned his physique for the film and has been part of the long schedules in Mumbai. The Corona outbreak has hit Vijay Deverakonda very badly! Don't think on the monetary issues, it his physique that's the big concern for the star.
Vijay is in need of a Gym now. The actor is said to be facing difficulties to guard his physique as he doesn't have a home gym like many other actors in Tollywood. In this lockdown time the actor is not in a position to procure all the gym equipment as the country is in the lockdown.
The makers of 'Fighter' have now decided to reschedule their film shooting once the situation turns to normalcy. Deverakonda can chill now but has to work hard yet again to get that chiselled look needed for the actioner.
Puri Jagganadh and Karan Johar are producing the film. This film marks the debut of Deverakonda into Bollywood. Ananya Pandey is playing as the leading lady in this film.