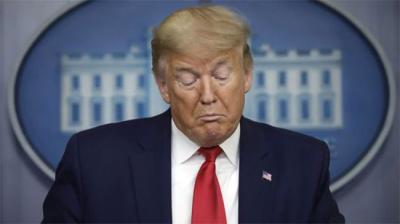 In what it could be a shocker, the United States has reported 1,500 deaths in the last 24 hours as per the information given by Johns Hopkins University tracker. This is the worst toll for a single day data, ever since the deadly pandemic outbroke.
With these fresh deaths, the toll of the deaths due to the dreaded COVID-19 virus in the United States has now reached 7,406.
Earlier, US President Donald Trump has advised the people to cover their faces with masks when they come on to the roads and added that health workers should be provided with the medical-grade masks.
"Lives of countrymen should be saved. Our future is based on self-controlling. Follow social distancing and keep your surroundings clean and don't come out of our homes. We will win over the deadly virus if we follow the safety precautions for one month," Mr. Trump said.
The positive cases of the novel coronavirus have reached 10 lakhs mark while 2 lakh and 77 thousand cases were reported in America alone. More than 60,000 deaths were reported worldwide so far.