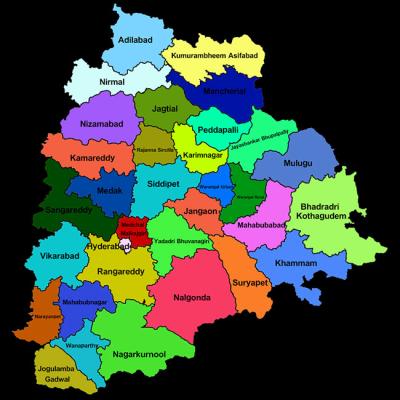 Following the attendees who participated in a religious ceremony held at the Maskaz Masjid in Delhi's Nizamuddin area testing positive for the deadly Coronavirus, the Telangana government has successfully found out six hot spots in the state.
Hot spots are the areas where people develop the symptoms of COVID-19 but don't tell the news to others. Bhainsa, Nirmal, Nizamabad, Hyderabad Old City, Gadwal and Miryalaguda were been identified as the hot spots by the government so far.
As the lockdown is imposed in the state, lockdown will be imposed even more strictly in these hot spots as people who returned from Delhi have met many people and roamed in some places.
As per the information traced by the police department, these people have gone to other places too and as a result within a three kilometers radius, no one will be allowed to enter these six hotspots.
Telangana reported 154 positive cases and recorded 9 deaths due to the COVID-19 so far while 17 out of the 154 people were discharged after recovering completely and 128 people have developed active Coronavirus symptoms.