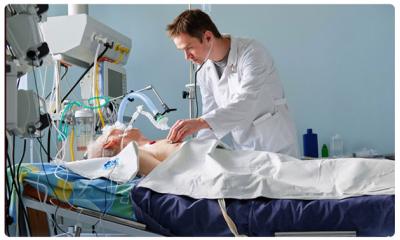 In what it could be a shocker, the medical staff was advised to take off ventilators for the stable coronavirus patients to benefit those who were likely to survive as the UK has witnessed a massive jump in deaths due to the COVID-19.
The British Medical Association has issued a new notice in this regard in which it has ruled out the new set of guidelines for the staff to accommodate the COVID-19 patients.
"It is possible that serious health needs may outstrip availability and difficult decisions will be required about how to distribute scarce life-saving resources," the document said.
The BMA suggested that younger, healthier people could be given priority over older people and that those with an underlying illness may not get the treatment that could save them, with healthier patients given priority instead.