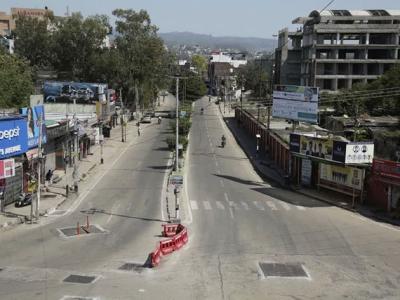 To contain the coronavirus outbreak, Prime Minister Narendra Modi has announced a 21-day nationwide lockdown on March 24th which has come into immediate effect from midnight.  
Even though the national and state governments have ordered to follow the lockdown orders strictly, some people have been violating the rules and hitting the roads violating the roads irking the government.
Following this, Union Home Secretary Ajay Bhalla has written to Chief Secretaries of all states and directed them to take strict action against those violating the lockdown measures.
The Centre has directed the states to book the violators of lockdown norms under the provisions of the Indian Penal Code and the Disaster Management Act, 2005.
"Any person violating these containment measures will be liable to be proceeded against as per the provisions of Section 51 to 60 of the Disaster Management Act, 2005, besides legal action under Section 188 of the IPC," Union Home Secretary Ajay Bhalla said in his letter.