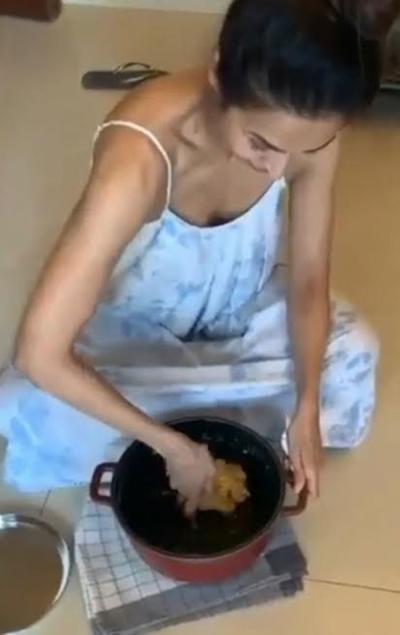 Bollywood actress and Item girl Malaika Arora is missed by the shutterbugs these days. The pics of her going to gym in a gym wear are not flooding the Internet, thanks to the lock down. As if this is not enough, the netizens got a chance to see this Bollywood Sexy aunty in a leisure wear!
Malaika shared a video of her trying Bason Ladoos at home. She wrote, having good family time eat, sleep, workout, cook and repeat in an Instagram post. Malaika shared that she tried making ladoos for the first time with a friend's recipe and they turned out well she exclaimed.
It is evident that Malaika Arora poses tough competition to all her contemporaries in the glam world. Even in 40's she is killing with her fitness and curvy figures. Like an icing on the cake she is often in the news with a much younger than her boy friend Arjun Kapoor.