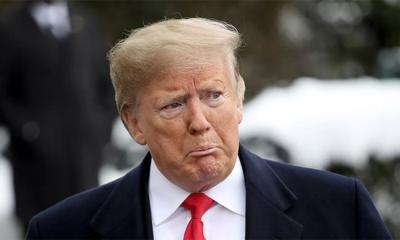 Leaving everyone in a deep shock, US President Donald Trump has warned the Americans about a painful two weeks amid fighting the dreaded Corona virus as the death count of the people due to virus has been mounting up rapidly.
The social distancing in the nation might be stretched further which could result in the Americans going through a rough phase of time.
"It's absolutely critical for the American people to follow the guidelines for the next 30 days. It's a matter of life and death," Trump said.
White House corona virus coordinator Deborah Birx displayed charts demonstrating data and modeling that showed an enormous jump in deaths to a range of 100,000 to 240,000 people from the virus in the coming months.
 If we have anything to do with the observations of Birx around 2.2 million people are projected to die without such measures. This made Donald Trump change his plan to get get the U.S. economy moving again by Easter on April 12.