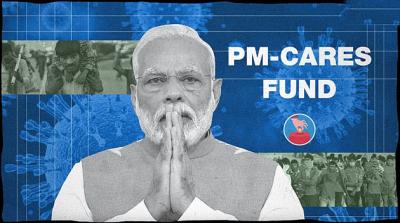 Questions are being raised about the setting up of PM Cares Fund to fight Corona. Especially those belonging to the Congress Party are questioning about the need to set up the PM's Citizen Assistance and Relief in Emergency Situations (PM-CARES) when there are already other fund raising institutions in the Government.
The PM Cares has been founded to give muscle to the battle against Covid 19 through citizenry's contributions.
The Congress is asking as to why PM CARES was founded when the PM Relief Fund is already there and is meant for similar purposes.
In fact, Congress MP Shashi Tharoor tweeted thus: "Why not simply rename PMNRF as PM-CARES, given the PM's penchant for catchy acronyms, instead of creating a separate Public Charitable Trust whose rules & expenditure are totally opaque?". An RTI query has also raised questions about the trustees of this fund. The RTC activist sought to know why the PM Cares has been formed when the PM National Relief Fund provides 100 per cent IT subsidy.
Another interesting thing is that the PMNRF already has Rs 3900 crore of unspent amount. Why is this fund not used, the Congress asked. The Congress wants members from the other parties and civil society organisations be also made members of the PM Cares for better transparency. The PMNRF was formed by the then PM Nehru in 1948.