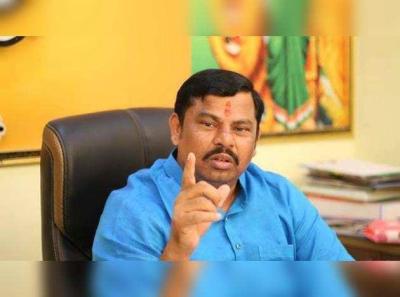 Rabble-rousing BJP MLA Raja Singh is at it again. He questioned as to why permission was given for the Tableegh-e-Jamaat meeting in Markaz Masjid in Delhi's Nizamuddin area. In a video released on Tuesday, he demanded that those Jihadis who are not cooperating with the authorities in Corona testing should be shot dead.
He said that hundreds of Jihadis from countries such as Indonesia and others have attended this meeting and inflammatory speeches were made during the three-day meet. He said most of those who attended this communal congregation were testing Corona positive and added that one cannot put the lives of the majority just because of a handful of miscreants. He said such people should be shot dead to save the rest of the society.
He called upon the governments in the two states to adopt a tough attitude towards such Jehadi elements. Raja Singh is known to make inflammatory statements on communal issues and has made several such comments in the past too.