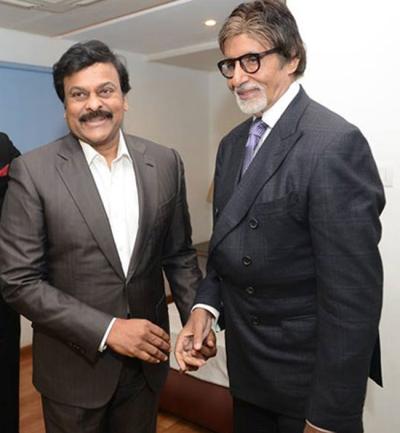 By now everyone knows that Megastar Chiranjeevi entered Instagram and Twitter recently. From the day he entered, he is keeping the Twitter buzzing with non-stop tweets and replies. Looks like he is following the style of Bollywood superstar Amitabh Bachchan.
Amitabh entered social media long ago and despite nearing his 80's, the legendary actor is very active on social media. He responds to every issue, wishes his colleagues, promotes his films and gives social messages to people on Twitter. He even gives replies to some fans which is very surprising.
Now, our Chiru is maintaining the same pace and speed on social media. When he entered Twitter, he was welcomed by many celebrities and he replied to each one of them. Also, he made a several tweets on Charan's birthday and not just that he is posting tons of stuff regarding the Corona pandemic. He has done all of this is a span of within a week.
Amitabh Bachchan has a lot of brand value on Twitter and looks like our Megastar will be catching up to him in no time looking at his activeness on social media.