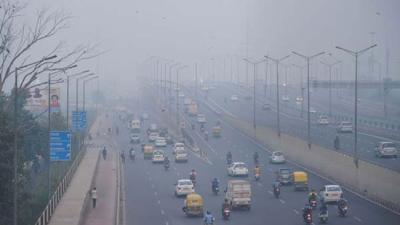 Following the deadly outbreak of the novel corona virus, a nationwide lock down was imposed in India to fight the pandemic as the positive cases in the country are increasing day by day.
Though we faced many problems like we are unable to come onto the roads and all the shops were closed except a few, we have to thank the lock down for bringing down the air pollution in the metro cities.
Going by the information given by the System of Air Quality Weather Forecasting And Research (SAFAR) and the Central Pollution Control Board (CPCB) say that the air quality in nation capital Delhi is "satisfactory" which hits the headlines every year for its dropping level of air quality.
"Pollution levels at Terminal 3 of Delhi's IGI airport last week were regularly in the yellow "moderate" range at 8 am, but have been satisfactory since the lockdown was imposed at midnight on March 24", the CPCB data said.
The air quality in other metro cities like Chennai, Hyderabad, Bengaluru, and Kolkata also witnessed a better air quality with the lock down imposed in the nation. With no vehicles hitting the roads the air quality in the metro cities has increased drastically.