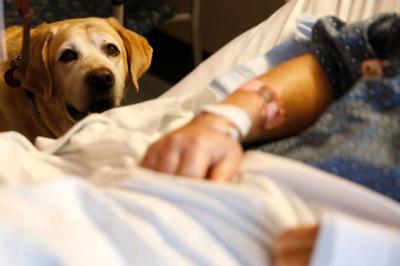 Even as Corona is striking at the root of the health of the humanity and is threatening to engulf country after country, efforts to find out vaccine, medication and other preventive courses have also been intensified.
A charity organisation based out of Britain has now come forward to train the dogs to identify Corona infected persons. These dogs will identify persons with corona virus in their body and alert others. According to Medical Detection Dogs (MDD), an organisation working to train dogs to identify medical conditions in patients well in advance, says that the dogs have the ability to detect viruses and bacteria in even those looking outwardly healthy. He said that the training could be imparted in just six weeks.
Interestingly, the dogs can be trained to identify epilepsy and heart conditions well in advance and to give warning signals to the attendants and relatives so that medical aid could be given in the nick of the time.