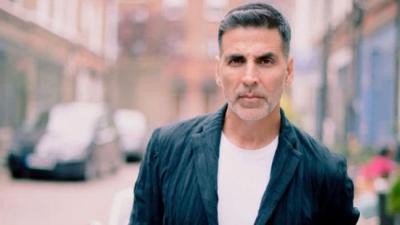 Prime Minister of India, Narendra Modi announced, "PM Cares" relief fund for the disaster management activities in India. This is set up especially, to fight the spread of Corona Virus Covid-19 and its after effects.
Ratan Tata, Chairman of Tata Group, announced shocking, Rs. 500 crores from TATA Trusts to the Corona relief activities and he said that they will distribute the amount periodically to fight the spread of the virus and its after effects.
Akshay Kumar, who is the most busy actor of Bollywood and highest earner among the stars as well, came up with stunning Rs. 25 crores amount pledge towards PM Cares, trust fund, to fight the crisis.
He tweeted,
"This is that time when all that matters is the lives of our people. And we need to do anything and everything it takes. I pledge to contribute Rs 25 crores from my savings to @narendramodi ji's PM-CARES Fund. Let's save lives, Jaan hai toh jahaan hai. "
Well, Akshay Kumar showed his big hurt when everyone tried to accuse him as a selfish star, who isn't reacting to this situation.
He just turned up at the right time with a big amount to silence everyone. Let's see how many more Bollywood celebrities will come forward as PM himself asked for micro and macro donations to the PM-Cares Fund.