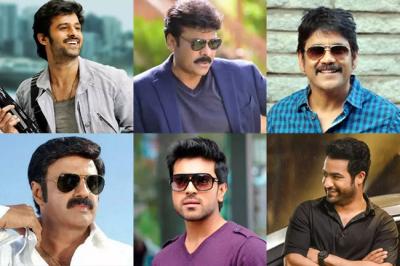 Megastar Chiranjeevi donated Rs. 1 crore to Telugu Cine Workers to help them during the Corona crisis and lockdown. He took the initiative among the Tollywood actors to come up with a fund for Telugu Cine Workers.
The bigwigs of Industry seems to have decided on pooling the amount to be donated by other actors and people part of the Industry for welfare of Telugu Cine Workers.
They have set up Corona Crisis Charity Mana Kosam fund to help everyone of the Telugu Cine Worker, who is in need.
Nagarjuna announced Rs. 1 crore towards the fund and Jr. NTR's 25 lakhs have been added to it. Mahesh Babu donated Rs. 25 lakhs, Ram Charan announced Rs. 30 lakhs to the fund, as well.
Total has gone up to Rs. 3.8 crores after adding the cumulative amounts donated by various celebrities.
All these amounts will be given to the unions at different intervals and to those people who have been in dire need of help like daily wagers in different forms.
Even after the lockdown as the people cannot be sure about starting the film shoots, immediately, this fund will be used to help everyone of the employees at studios, production houses, dubbing artists, musicians, daily labour, art assistants, production assistants, drivers, boys and others who are in desperate need, it seems.