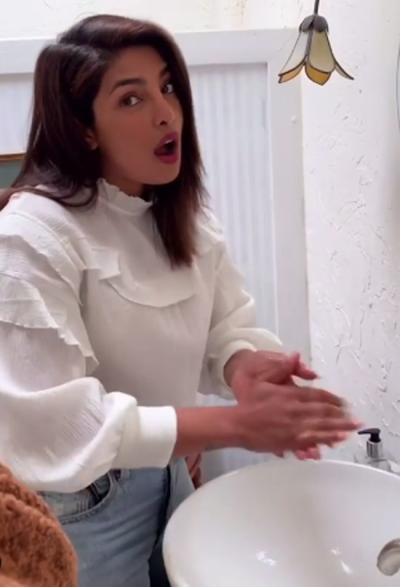 Priyanka Chopra has decided to come up with a video that spreads awareness about the importance of washing hands for 20 seconds or longer.
She has been nominated by WHO as it's ambassador to come up with a fun way to spread the awareness on washing hands for longer periods and constantly,  consistently throughout the day.
She sang a song that resembles a children's rhyme making the video of washing hands.
She really found a very interesting and engaging way to spread the awareness, one must say.
Amidst the chaos some music, charm and fun won't hurt anyone. Here you go, watch her wash hands for 20 seconds and make it fun too.