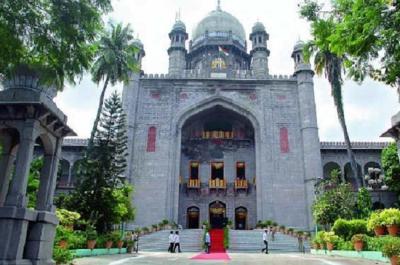 "The Telangana High Court has slammed the state government on the unethical practices followed by the Sri Chaitanya and Narayana Groups of colleges which hit the headlines for all the wrong reasons.
The court also directed the Board of Intermediate Education(BIE) to close 68 junior colleges belonging to both the colleges.
A division bench of the court that comprises Chief Justice Raghavendra Singh Chauhan and Justice A Abhishek Reddy has heard the Public Interest Litigation(PIL) filed by social activist Dantham Rajesh which states that the two colleges have been admitting students without even getting affiliation from the BIE, that is mandatory for every college.
The PIL also said that apart from affiliation, the two groups also violated several other guidelines like fire safety and the student well-being were also concerned.
The BIE told the court that it had earlier issued show-cause notices to the colleges and asked for some more time to take action.
Ir went on to say that it cannot issue closure notices to the groups as the Intermediate annual examinations will be commenced soon and they could not cancel the hall tickets that were already issued to the students.
The students who were studying in these colleges were also issued hall tickets so that they can appear for the board examinations. The bench has posted the matter to April 7 for further hearing keeping in mind that the students who were pursuing education may slip into a panic. No additional duty would be claimed on these foreign liquor brands as they will be brought after paying the duty from other countries. These shops would open markets for the sale of expensive liquor in the state," a government official said.
Additional Chief Secretary, Commercial Tax Department ICP Keshri said that the shops will have foreign liquor brands that were not sold in the state previously. The officials said that to generate revenue wine festivals will be organized in cities like Indore, Bhopal, and Gwalior.
Interestingly the liquor prices in the state will be increased by 15% from the 1st of April and it is expected that the excise department will generate revenue worth Rs 2,000 crore this year.