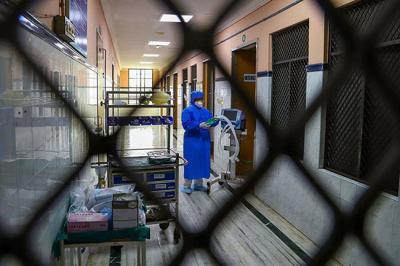 Following the breakout of the deadly coronavirus (COVID-19) that has resulted in more than 2,600 deaths in the dragon country China, many speculations have erupted that the virus has also entered the Telugu states.
A message in Whatsapp went rounds that the coronavirus is spreading rapidly in the Guntur District and even claimed that 10 cases were reported and four people had died.
The message also said asks the people to stop eating non-vegetarian food as eating vegetarian food can cut short the chances of spreading the Covid-19. The authorities of the Greater Hyderabad Municipal Corporation (GHMC) has disproved all these fake news.
"The methods of cooking meat in India are extremely safe. We expose the meat to a temperature of 100 degrees, at which no virus can survive. In addition to the high temperature, Indian cooking includes an abundant use of turmeric and other spices which have antibiotic medicinal benefits," Dr. Venkateshwar Redy, Chief Veterinary Officer of the GHMC said.  
"Indian cooked chicken and eggs are very safe for consumption. I appeal to the public, against believing the fake information that is being provided through social media," the message added.