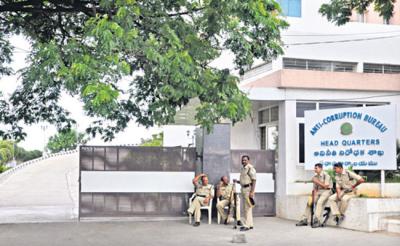 Ever since being appointed as the ACB chief Sitarama Anjaneyulu has been hitting the headlines for his good work in countering the corruption that has taken place in various departments in the state.
Recently the ACB has raided the town planning sections and municipalities and Corporations in the state in which 14 teams have conducted raids. The ACB sleuths have conducted raids at 13 municipalities and corporations and found out some important documents.
Now the ACB has conducted raids on the irregularities that took place in the hospitals during the regime of TDP following a tip-off on the irregularities that happened in the purchase of the medicines for the hospitals.
Reportedly they also got information on the irregularities occurred in the purchase of the equipment also. Following this Sitarama Anjaneyulu guided the team and successfully raided some hospitals.
Earlier he also conducted raids in Revenue, Municipal, RDO departments too. Not only that he is the one who has found out the irregularities in the businesses belong to TDP leaders JC Dinakar Reddy, Kodela Shivaprasad.
Now everyone is lauding the decision of CM Jagan to appoint Sitarama Anjaneyulu as the ACB chief as he has started looking at the scams in the department of the state one by one.