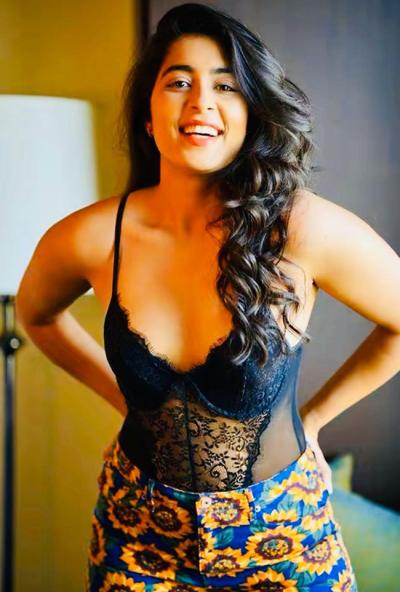 This is a day and age of Social media influencers and motivational speakers. We see many youngsters coming up as entertainers or speakers through online forums.
Even though their accomplishments for one generation looks "all bloated up", this generation is proud of having a voice and they are making sure that it is heard too.
Nikita Sharma, a microbiologist, is one such person. She won Youngest Women Achiever Award and ever since has been talking about her journey motivating many young women on Ted-X stage.
When we look at her profile on Instagram she has a following of more than 800k and she seems to be bold in the way she presents herself too.
These are the two new pics from her latest collection in a transparent black dress. She looks like a definition to "beauty with brains and bold attitude"!