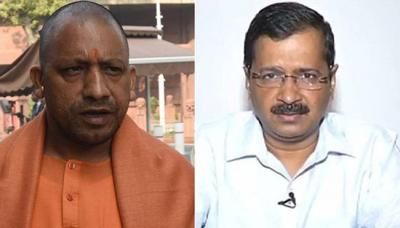 How low can former Chief Minister and TDP boss Chandrababu Naidu can get? It appears the 'much-touted' sense of balance is missing in his comments these days. He is making comments that are not just silly, but are downright absurd.
At a recent review meeting of party workers, he used a strange logic to explain why AP CM and his bête noire YS Jagan Mohan Reddy was not invited to the dinner hosted in honour of US president Donald Trump. His strange logic is that Jagan was not invited because he has criminal cases pending against him. What about Yeddiyurappa then? He too has been facing similar cases. But, he was invited. It is clear that the states which have deep business links with the US like Haryana, Telangana, Karnataka (the IT capital of India) and others were invited. AP is a fledgling state and needs time to grow economically. Also, it may not really have anything substantial to offer immediately to the Indo-US relations.
The CMs of UP,  Gujarat, West Bengal and Kerala too were not invited. Going by Chandrababu Naidu's strange logic, all these have also not been invited to the dinner because they were corrupt and have cases against them? Also, why was Arvind Kejriwal, who is known for his anti-corruption crusade, not invited?  Is he too a corrupt politician according to Chandrababu?